We accept payment using PayPal. You may use your existing PayPal account, or you may pay with your credit card as a "Guest" at PayPal without creating an account there.
You will set your own Username and Password for your Preventive Ounce membership. After which you will be directed to the PayPal website for payment processing.
After you enter the Members Only area and complete the questionnaires, you will be assigned a long Profile ID Number (with a dash in it).
* Save this Profile Number because you will need it to return to your child's temperament profile and management advice pages. *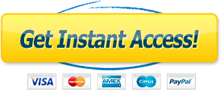 Your payment confirmation email should arrive within 15 minutes. If you don't see it, check your Spam or Junk Mail boxes. If it's not there, go to the Preventive Ounce Login page, and enter your email address and password and try to login. Note that if you are paying by E-check, we have found it may take as much as one business day for the authorization to be confirmed. If you still have difficulty, please email to support@preventiveoz.org for help.
Your subscription automatically expires in 1 year unless you renew. You will receive a renewal notice by email beforehand.